My list is comprised mainly of Pre-Raphalelite artwork as it is my favorite style. I have also included a few select pieces from some of my favorite artists as well. I wish I could have included work from Edward Blair Leighton, Kahlo, O'keeffe, Dahi and Degas, and many more pieces from Waterhouse, Bouguereau, and Klimt. I enjoy many of Bouguereau's paintings so that is why there are so many of them. Cupidon is among my all time favorites.
I will also take this opportunity to write a little about William-Adolphe Bouguereau since he is my most favorite artist. As a young man, Bouguereau put himself through the Ecole des Beaux-Arts by keeping books for a wine merchant and coloring lithographic labels for a local grocer. In his spare time, late in the evening, he created drawings from memory. This diligence and discipline resulted in an extrordinarily productive artistic life. Bouguereau produced more than seven hundred finished works and achieved a remarkable level of public acclaim and financial success. He never forgot his difficult early days, however; working secretly, he assisted young artists who were struggling as he had to pursue an artistic career in the face of financial difficulties.
Like many painters of the second half of the 19th century, Bouguereau made a careful study of form and technique and steeped himself in classical sculpture and painting. True to his serious and industrious nature, he worked deliberately and industriously: before beginning a painting he would master the history of his subject and complete numerous sketches.
The tenderness with which he portrayed children and domestic scenes, his technical skill and passion for the classics, and his love of rich color are hallmarks of Bouguereau's exquisite paintings.
Echo and Narcissus- John William Waterhouse
Echo and Narcissus is an oil painting, created in 1903 by Pre-Raphaelite artist John William Waterhouse. The painting illustrate the poem Echo and Narcissus by Ovid. Echo was a nymph. She was in love with Narcissus but he became so enamoured with his own reflection in a stream that he was fixated by the image, and Echo wasted away through unrequited love, all that remained was the 'echo' of her voice. To punish Narcissus he was transformed into a flower of the same name by the gods....
A Mermaid- John William Waterhouse
Boreas- John William Waterhouse


Boreas is an oil painting in the Pre-Raphaelite style created in 1903 by John William Waterhouse. The painting is titled Boreas, after the Greek god of the north wind and it shows a young girl buffeted by the wind. The 1904 Royal Academy notes described the subject of the painting as: Boreas was put up for sale in the mid-1990s after having been lost for 90 years - causing quite a sensation in the art community. The painting achieved a record price for Waterhouse at that time, achieving a price £848,500...
Flaming June- Frederic Leighton, 1st Baron Leighton
Flaming June is a painting by Frederic Lord Leighton, produced in 1895. Painted with oil paint on a 47" x 47" square canvas, it is widely considered to be Leighton's magnum opus, showing his classicist nature. It is thought that the woman portrayed alludes to the sleeping figures the Greeks would often paint which were collectively referred to as Venus. Flaming June was auctioned in the 1960s, during a period of time known to be difficult for selling Victorian era paintings, where it failed to sell for...
The Kiss- Gustav Klimt
The Kiss (original Der Kuss) was painted by Gustav Klimt, during his 'golden period', and is probably his most famous work. It depicts a couple, in various shades of gold and symbols, sharing a kiss against a bronze background. Two figures are situated at the edge of a flowered escarpment. The man is wearing neutral coloured rectangles and a crown of vines; the woman wears brightly coloured tangent circles and flowers in her hair. The twain's embrace is enveloped by triangular vining and a veil of concentric circles.
Danaë- Gustav Klimt
Danaë is an oil painting by Gustav Klimt, created in 1907. The canvas measures 77 x 83 cm, is cataloged as Symbolism; and is currently housed within the Galerie Würthle, in Vienna, Austria.Danaë was a popular subject in the early 1900's for many artists; she was used as the quintessential symbol of divine love, and transcendence. While imprisoned by her father, King of Argos in a tower of bronze, she was visited by Zeus, symbolized here as the golden rain flowing between her legs, apparent from the subject's face that she is aroused by the golden stream.
In this work, she is curled in a sumptuous royal purple veil which refers to her imperial lineage. Sometime after her celestial visitation she gave birth to a son, Perseus, who is cited later in Greek mythology for slaying the Gorgon Medusa and rescuing Andromeda.
Proserpina- Dante Gabriel Rossetti
The Lady of Shalott is an 1888 oil-on-canvas painting by the English Pre-Raphaelite painter John William Waterhouse. The work is a representation of a scene from Lord Alfred Tennyson's 1832 poem of the same name, in which the poet describes the plight of a young woman (loosely based on Elaine of Astolat, who yearned with an unrequited love for the knight Sir Lancelot) isolated under an undisclosed curse in a tower near King Arthur's Camelot. Waterhouse painted three different versions of this character, in , in 1888, 1894 and 1916.
According to legend, the Lady of Shalott was forbidden to look directly at reality or the outside world; instead she was doomed to view the world through a mirror, and weave what she saw into tapestry. Her despair was heightened when she saw loving couples entwined in the far distance, and she spent her days and nights aching for a return to normality. One day the Lady saw Sir Lancelot passing on his way in the reflection of the mirror, and dared to look out at Camelot, bringing about a curse. The lady escaped by boat during an autumn storm, inscribing 'The Lady of Shalott' on the prow. As she sailed towards Camelot and certain death, she sang a lament. Her frozen body was found shortly afterwards by the knights and ladies of Camelot, one of whom is Lancelot, who prayed to God to have mercy on her soul. The tapestry she wove during her imprisonment was found draped over the side of the boat.
Gather Ye Rosebuds While Ye May- John William Waterhouse
Gather Ye Rosebuds While Ye May is an oil painting on canvas created in 1909 by British Pre-Raphaelite artist, John William Waterhouse. It was the second of two paintings inspired by the 17th century poem "To the Virgins, to Make Much of Time" by Robert Herrick which begins:
Gather ye rosebuds while ye may,
Old Time is still a-flying;
And this same flower that smiles today
Tomorrow will be dying.
The artwork was valued at $2.5 million by Sotheby's prior to auction in April 2007, although the painting went unsold.
The Wheel of Fortune- Edward Burne-Jones
The Birth of Venus- Sandro Botticelli
Cupidon - William-Adolphe Bouguereau
"Tête d'Etude l'Oiseau" - William-Adolphe Bouguereau
Chansons de printemps - William-Adolphe Bouguereau
Two Sisters- William-Adolphe Bouguereau
The First Kiss- William-Adolphe Bouguereau
Bacchante- William-Adolphe Bouguereau
Bunch of Grapes -William-Adolphe Bouguereau
Daisies -William-Adolphe Bouguereau
The Mother
Maternal Admiration
Biblis
A Child Bathing
Charity
Child with roses
Little Beggar Girls
Little Ballerina
Child With Apples
Muses
Bathing Women
Cupidon (Full-length)
Flagellation of Christ
Dark beauty
Girl with Coronet of Roses
Resisting Temptation From Cupid
Evening Mood
Cherubs with a Beauty
The Girl With a Pitcher
Gypsies
Back From The Harvest
The Guide of Homer
The Scavengers
The Interruption From Work
Eros and Psyche
The Secret
Reflection
Shepherdess
The sleeping Infant
Soul Brought to Heaven
The Dance
Birth of Venus
Cupid
Dante's Inferno
Charmedwishes...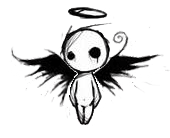 Blessed be!