Paranormal experiences are actually far more normal than most of us think and believe. The prefix "para" means a lot of things simultaneously, but in the case of paranormal experiences, it refers to those experiences which are beyond normal human comprehension or even scientific explanation. Paranormal experiences happen to all types of people all over the world everyday. They have been and will always remain mysterious - sometimes even frightening for those that experience them. In general, humans are made uneasy by anything that challenges their well-set, mundane preconceptions. Let's take a closer look at some of the most commonly-reported paranormal experiences:
Astral Travel:
- Astral travel, or astral projection, is an experience that takes one's essence out of the physical body. This is often referred to as an "Out of Body" experience, or OBE. The essence of your existence, your causal body if you will, separates from your physical body and is set free to travel about. The speed of travel is lightning-fast and the furthest destinations can be reached in a fraction of a second.
- The destinations can also be quite obscure. There are those that report traveling to such places as the pedal of a flower or inside someone else's ear. Once there, they are able to observe and learn of events and facts that they could never have otherwise. Astral projection is also believed by many to be an experience that can be self-induced at will. A form of self-hypnosis is induced and the essence of your being is set free. Of course, spontaneous astral projection requires no catalyst and destinations are not predetermined by the individual. In such cases, it is believed that the causal body is on an unknown, but much needed journey.
Deathbed Messages:
- Many times, people who are the verge of death deliver their final messages to the living that may be near them. They want us to know that they are going to be alright when they pass. They try to offer us a final message of wisdom and something that we can smile about and be happy about when we think of them after their passing. They often come out of seemingly catatonic states to deliver these messages.
- Many times, these deathbed messages seem eerie to the survivors, even scaring them. We are all so perplexed throughout our lives as to what the afterlife holds. Deathbed messages give some understanding to what that may be.
Ghosts
:
- Ghosts, spirits, apparitions: they have been around us all for all of time - even if we do not "believe" in them. Ghosts are a part of all of our lives. Who can say that they haven't felt unseen eyes upon them? Who can be sure that certain happenings in their lives haven't been directly caused by spirits? Who can say that they have never told or listened to ghost stories with fascination and a wondering mind?
- Poltergeists and other spirit activities are not simply ghost stories told at camp firesides. They are proven, documented, even filmed real life experiences. They are uncommon in the Hollywood style, yet they still surround us always. People are most often too afraid to admit the possibility of a ghost presence near them. People fear what they do not understand. However, there are many who believe and swear by their own very personalized ghost stories.
NDE
:
- NDE, Near Death Experiences are one of the more commonly felt paranormal experiences. Commonly, they involve the individual being drawn towards a centralized, intense light source. They may describe feeling a "magnetic" pull into it. There are many who have been pronounced clinically braindead for several minutes before inexplicably springing back to life. There have been people that have set straight up in their beds after having been taken to a morgue.
- The experience of dying is only fully understood by those who have completed the process. Near death experiences are said to give most who have them a new and more profound understanding of life. They often emerge more appreciative and undergo dramatic personal transformations. They want to maximize the positivity of their remaining life after they have brushed the eternal.
Precognitive Dreams:
- There have been many psychologists throughout history that specialize in the interpretation of our dreams. A dream is the subconsciousness' movie theater. Dreams are said to hold much more power and meaning than they are commonly given credit for. Everyone has dreams, but precognitive dreams are another matter. Many times, people all over the would experience precognitive dreams that give them advance warnings of events that have yet to transpire. Sometimes, they are warnings. Sometimes, they are invitations. Other times, they are providers of information that the dreamers just shouldn't be privy to. There is great power in our dreams. We need to pay attention to them and try to remember them.
Paranormal experiences are quite normal indeed. People worldwide experience these types of events every day. Many people are gifted to be able to not shy away from these experiences. Instead, they embrace them and learn from them. The next time that you feel that you have had a paranormal experience, pay attention and try to decipher exactly what it is trying to tell you about.
You may learn something that is shockingly profound.
Charmedwishes...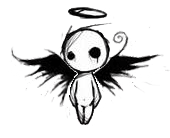 Blessed be!