It turns out that even celebrities, famous actors and world known rich and famous people have dark secrets from the past too. Have a look at some of the spooky skeletons hiding deep down in their closets. Most of the secrets are about their parents, jobs they did and strange love history. I couldn't believe these stories!
Charlize Theron
HER MOTHER KILLED HER FATHER IN FRONT OF HER!
For many years, Charlize just mentioned in her interviews that "her father was killed in a car accident when she was 15 years" and changed the subject. The truth about a drunken abusive father-tyrant of the Oscar-winning actress and her childhood that she spent in Johannesburg, soon came out. The main reason why Charlize was trying to forget about those times was because of a large family quarrel, during which her mother, while trying to protect herself and her daughter, shot and killed her father.
Parents of the actress bred ostriches. "On the farm my father often got drunk and came home not only with his fists, but with the rifle, and threatened us with it. One day, he really pulled the trigger, but the mother at the last moment was able to take the rifle from him and protect herself and me…"
Leighton Meester
LEIGHTON WAS BORN IN PRISON!
Who would have thought that the star of the show "Gossip Girl" Leighton Meester.was born in prison. Mom Layton was sentenced to 10 years in prison for drug smuggling. Meester was born to parents Connie and Doug while her mother was serving a federal prison sentence in Fort Worth, Texas. Her mother, Constance, was serving time in prison for her involvement in a drug ring that smuggled marijuana from Jamaica to the United States. She was able to give birth to Leighton and nursed her for three months in a halfway house before returning to prison to complete her sentence. At this time Leighton's grandmother cared for her.
Jack Nicholson
HIS SISTER TURNED OUT TO BE HIS MOTHER!
It is the Time Magazine who dug out in the 1976 that Jack Nicholson's sister is actually his mother and the woman whom he thought of as his mother was his grandmother. Nicholson is the son of a showgirl, June Frances Nicholson (stage name June Nilson). June had married Italian American showman Donald Furcillo (stage name Donald Rose) six months earlier in Elkton, Maryland, on October 16, 1936. Elkton was a town known for its "quickie" marriages. Furcillo, however, was already married, and, although he offered to take care of the child, June's mother Ethel insisted that she bring up the baby, partly so that June could pursue her dancing career. Although Donald Furcillo claimed to be Nicholson's father and to have committed bigamy by marrying June, biographer Patrick McGilligan asserted in Jack's Life that Latvian-born Eddie King (originally Edgar A. Kirschfeld),June's manager, may be the father, and other sources have suggested that June Nicholson was unsure of who the father was. Nicholson's mother was of Irish, English, and Dutch descent[5] though he and his family self-identified as Irish.
Nicholson was brought up believing that his grandparents, John Joseph Nicholson (a department store window dresser in Manasquan, New Jersey) and Ethel May Rhoads (a hairdresser, beautician and amateur artist in Manasquan), were his parents. Nicholson only discovered that his "parents" were actually his grandparents and his sister was in fact his mother in 1974, after a journalist for Time magazine who was doing a feature on Nicholson informed him of the fact. By this time, both his mother and grandmother had died (in 1963 and 1970, respectively). Nicholson has stated he does not know who his father is, saying "Only Ethel and June knew and they never told anybody",and has chosen not to have a DNA test or to pursue the matter.
Terri Hatcher
SHE WAS RAPED BY HER UNCLE!
In March 2006, Hatcher revealed to Vanity Fair that she was sexually abused from the age of five by Richard Hayes Stone, an uncle by marriage who was later divorced by Hatcher's aunt. Her parents, she said, were unaware of the abuse at the time. In 2002, she assisted Santa Clara County prosecutors with their indictment of Stone for a more recent molestation that led his female victim to commit suicide at the age of 14. Stone pleaded guilty to four counts of child molestation and was sentenced to 14 years in prison. In an interview appearing in Vanity Fair, Hatcher said she told the prosecutors about her own abuse because she was haunted by thoughts of the 14-year-old girl who shot herself, and feared Stone might escape conviction. Stone died of colon cancer on August 19, 2008, having served six years of his sentence.
Tobey Maguire
HIS FATHER ROBBED BANKS!
SPIDER-MAN star Tobey Maguire has made pounds 6million playing the tortured teenage superhero.
But the actor has kept his own childhood heartache hidden.His father is a convicted criminal who served time for robbing a bank to feed his kids. High school dropout Tobey, 28, says his family were so poor his father Vincent, a chef, turned to crime in a bid to support them. Tobey said: 'I've probably lived in 50 different homes. We were super-duper poor. We were on welfare for a while, food stamps, the whole deal. 'I'd run out of the store when my mom would use food stamps. I was humiliated.' But a family friend said: 'Tobey is aware that his dad was pushed to the breaking point and made a rash decision which cost him dearly.'His father's sister Theresa had died just a couple of months before and left him with her two young children to raise which he claimed led to him taking desperate measures.
He decided to raid a bank but the robbery, in 1993, didn't go according to plan. Bungling Vincent forgot to wear a mask to disguise his identity at the bank in Los Angeles, California. He handed a note to a clerk demanding money then fled the scene in broad daylight, carrying a bag of money under his arm.
Incredibly, he went straight to his mother's house nearby. A neighbour spotted him and called the police. Vincent, then 38, was arrested, pleaded guilty and served two years in prison. Tobey, who was 17 and living with his mother Wendy, a secretary, at the time, was devastated.
Oprah Winfrey
OPRAH HAD A BABY WHEN SHE WAS JUST 14 YEARS OLD!
At age six, Winfrey moved to an inner-city neighborhood in Milwaukee, Wisconsin with her mother, who was less supportive and encouraging than her grandmother, due in large part to the long hours Vernita Lee worked as a maid. Winfrey has stated that she was molested by her cousin, her uncle, and a family friend, starting when she was nine years old, something she first revealed to her viewers on a 1986 episode of her TV show, when sexual abuse was being discussed. She once commented that she had chosen not to be a mother because she had not been mothered well. At 13, after suffering years of abuse, Winfrey ran away from home. When she was 14, she became pregnant, her son dying shortly after birth. She later said she felt betrayed by her family member who had sold the story to the National Enquirer in 1990.
Charmedwishes...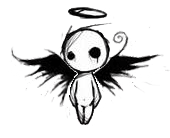 Blessed be!